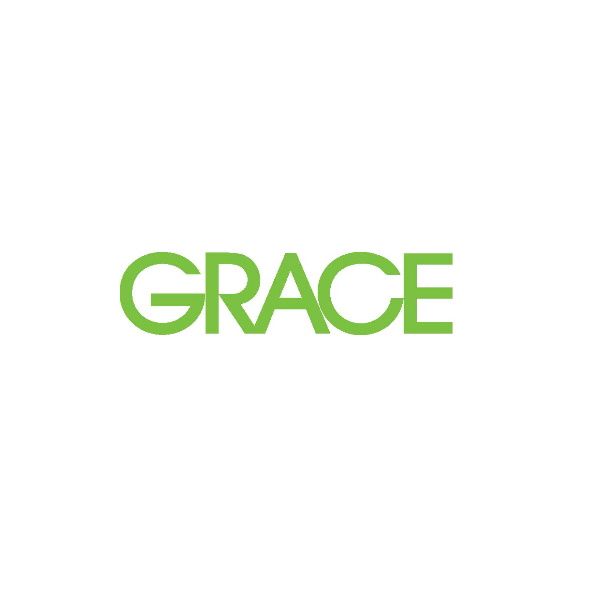 Adcor 500S - 25mm x 20mm x 5M Roll
SKU: 5470Category: Waterproofing & Damp Proofing Brand: Grace
Adcor 500s (roll) is a rubber strip that prevents water from entering sub-structures. When it comes into contact with water, it expands and resists hy...
Read full description
This Variant Includes
This item is in these bundles
Adcor 500s (roll) is a rubber strip that prevents water from entering sub-structures. When it comes into contact with water, it expands and resists hydrostatic pressure.
Adcor 500s applications
Adcor 500S is a versatile product with many construction applications. This includes:
Construction joint sealing
Sealing floor slabs
Floor and wall pipe penetrations
Casting new and existing concrete
Adcor 500s benefits
We also wanted to highlight all the benefits of using Adcor 500s for a construction project. These benefits include:
Retains cohesive strength (when used at original or expanded volume)
Can be used without protective steel mesh
Resistant to freeze/thaw damage
Resists at least 6 bar (60 m) hydrostatic pressure.
Adcor 500s Size
- 25mm x 20mm x 5M Roll
Download the Adcor 500s technical datasheet (PDF)
Estimated delivery 2-3 working days to UK mainland
Specifications
Specifications
Delivery and Return
Charges start from £6.90 inc vat on small, lightweight orders and £22.50 inc vat on heavier or difficult to transport items.
All small item orders with a value of £100.00 inc vat will be carriage paid.
All large item orders with a value of £200.00 inc vat will be carriage paid.
*small or large classification of items are determined by weight and dimension of product*
Please note that your order may need to be split into separate packages if over 30KG.
All of the above is based on UK Mainland deliveries, further charges may be incurred if the delivery address is outside of this.
We are also currently unable to deliver outside of the UK on our regular carrier so if you require delivery outside the UK please call or email the details to the office as we reserve the right to refuse service or refund orders based on this.
Guarantee next day delivery.
Some of our products have a note that states – if ordered before 1pm and being delivered to UK mainland on a next day basis.
Please note that given the current circumstances alot of carrier companies are struggling to keep up with demand and although we do book these deliveries as next day services, the carriers cannot always fulfil these and an extra day may be required.
A high percentage of our advertised goods are stock items but be aware that if you are taking very large quantities of stock that we may not be able to fill your order fully on first delivery. Please call the office to check to not be disappointed.
We are also an active trade counter and part of a larger network of companies so stock can be taken at any time but we will always aim to deliver your goods as soon as possible.
Also if ordered along side goods that we cannot guarantee next day delivery on, these will be delivered based on the schedule of the other item.
Signature required on delivery.
The carrier we currently use requires a signature for all deliveries as a proof of delivery. If you cannot guarantee someone will be home to receive this please leave delivery instructions for a safe place or neighbour to leave your goods with. Due to covid and new contactless deliveries, our carriers will not require a signature but will take down the recipients name as POD.
If no one is available to take the delivery, the courier will leave details at the address to rearrange delivery or may leave with a neighbour. Note we may need to make an additional handling charge for the return and re-delivery if a package is unable to be delivered multiple times due to no one being home to receive this. Due to covid our carriers are restricting the number of re-delivery attempts.
After three attempted deliveries our carrier will return the goods to ourselves and in this worst case situation, we may cancel the order and refund your money, excluding any additional charge for the return and re-deliveries.
Materials delivered from our own stock.
Normally 1 – 2 days (this can sometimes be longer if we are waiting for manufacturers' stock to arrive into ours).
If the order is placed before 1:00pm and all of the items are in stock, then we will endeavour to dispatch your order same day for delivery the following day.
This still applies for deliveries out of our local area but please note that we use independent carriers so be aware that there may be external factors which we cannot control (e.g Far out postcodes or local traffic situations)
Materials delivered direct from the manufacturer.
There may be some occasions when it is more efficient or cost effective to have the materials shipped direct from our suppliers to the customer.
We will place the order immediately upon receipt of your order but this can sometimes take a few working days depending on the manufacturers production schedule or carrier used.
We will always endeavour to get the goods to the customer at the earliest possible date but if these are urgently required, please speak to us to check.
Please note that many manufacturers will offer a next day delivery service at an increased delivery cost and also a cut of time for this order to be placed (usually around 11am / 12pm)
Please call us on 08454 530 017 between 8am and 5pm Monday – Friday or email us on [email protected] for any delivery queries, or urgent requirements.
Please read our full terms and conditions with regard to full details on deliveries.
Adcor 500s Waterstop is a rubber strip that is used to prevent the passage of water through concrete joints. The purpose of Adcor 500S Waterstop is to provide an effective barrier against water intrusion in concrete structures such as basements, foundations, water tanks, tunnels and other below-grade construction projects. This use of this product is essential as it helps to prevent structural damage occurring from water damage or deterioration.
*For advice on specific uses, please contact our helpful team.
As it expands when it comes into contact with water, the strip can swell in size, creating an efficient pressure seal against the concrete. Made from a high-quality polymer/butyl rubber, it can withstand any stresses or strains of construction, with excellent tensile strength and and also an ability to withstand high levels of deformation without its sealing ability being impacted. The malleable plastic properties allow for easy application to a variety of concrete surfaces and profiles.
There are many benefits provided by Adcor 500S Waterstop that make it a top choice for water stoppage. Benefit from the controlled volumetric expansion that reduces the risk of concrete spalling. It has the ability to retain cohesive strength at both its original and expanded volume, and it can also be installed onto a variety of substrates due to its conformable properties, demonstrating its versatile qualities.
With reliable and practical features, you can certainly get the most from your construction project by using Adcor 500S Waterstop. Use this product to protect your construction project from water damage, enhanced durability and improve the indoor air quality by preventing moisture entering your structure, to reduce the risk of mould and mildew growth.
Before installation, all concrete surfaces should be cleaned and free of any contaminants. For irregular concrete surfaces, you will need to a gun a 10mm bead of Adcor Mastic as a bedding for the Adcor 500S. Fix Adcor 500S using masonry nails 40mm - 50mm long with a washer 20mm in diameter. Hilti EM6- 20-12 FP8 shot fired fixings with 6mm nuts and 20mm diameter washers may also be used. Fixings should be spaced at a maximum of 300mm centres. Then, gun a 10mm bead onto the substrate, and press Adcor 500S firmly into place. ensuring it is secured tightly. Pak Adhesive must be applied to dry substrates only. Apply by brush to both the substrate and Adcor 500S. Wait until both surfaces are dry to touch, then press Adcor 500S firmly into place. All joints should be overlapped by 100mm, ensuring full contact between the jointed pieces. Keep the Adcor 500S dry prior to pouring concrete.
Ensure that you regularly check the product for any signs of damage or wear that may compromise the effectiveness of the application. Regular cleaning to remove any dirt or debris is also required to ensure the material has the desired effect over a long-lasting period.
As this product ensures moisture and water doesn't enter the building, it strengthens the durability of the building , and lessens the impact for costly repairs and maintenance.
Yes, it is a versatile waterproofing solution that can be used across a range of differing construction projects both above and below ground.
*For advice on specific uses, please contact our helpful team.
This product isn't suitable for use in movement joints and must be linked with GCP co-extruded AT System across all movement joints using Secura Clips. The expansion properties of Adcor 500S are impressive. It has a minimum volumetric expansion in cement water of 100%.